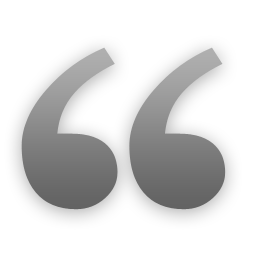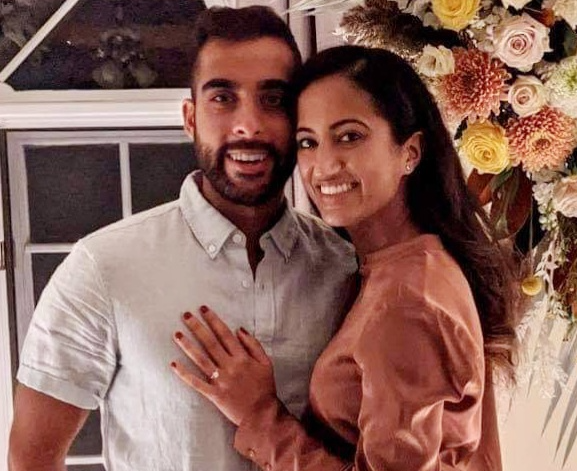 Anjuman and Anar were so incredibly helpful, responsive and patient with me for this process. They explained everything in detail and helped me really take ownership over the process of the engagement. Most importantly they delivered a gorgeous product that my fiancee called "better than her dream ring" and frankly a much better price than I imagined. You will absolutely be happy you came to them for your next purchase!
- Jalal Ebrahim

Absolute pleasure to work with Diamond Design Studio. Anju and Anar were very patient and walked me through the whole process to get my fiancee's dream ring prepared. She cannot take her eyes off of it! I look forward to inquiring with them in the future! Thank you.
- Vipi Kurana
A few words from his Fiancee:
Great customer service! Thank you Diamond Design Studio for working with my fiance to create the ring. It was beautiful!
- Praharshne Prathab
My fiance got my engagement ring from Anar and he had an amazing experience. She listened to his needs and took the time to show him all his options. She worked within his budget and the ring turned out beautiful. We couldn't be happier. We were so happy with the quality of the ring that we went back and bought a family birthstone ring for his mom as a retirement present. The ring was custom made within the short time frame we had requested. The ring turned out better than we had imagined! Thanks so much for always helping us and having such great quality products!
- Alisha Hudani
My fiance got my engagement ring and wedding band from Diamond Design Studio, and I am beyond happy with the rings. They are so beautiful! Anju was really invested in making sure would be happy with the rings. I also had my rings resized, and the job was very well done considering I had to go down 1.5 sizes. As for the price -- can't be beat! Definitely looking into buying more from them.
- Zara Ahmed
Great experience dealing with DD! Excellent customer service. Loved dealing with Anju, she was very attentive and willing to help! Would definitely recommend them!

- Jocelyn Gomes
What amazing service and quality! Anju and Anar are both very helpful and knowledgeable people and always put their best foot forward to getting you the best jewellery possible. I couldn't recommend them more! Thank You!
- Aqeel Kamadia
Diamond Design Studio was amazing! Anju was very patient and knowledgeable. She is truly a gem of a person and was very accommodating. My fiancee loved it, so thank you for creating such a great custom ring! I would highly recommend them.

- Imran Nanji
We have been loyal customer for close to 20 years. Our family would never shop anywhere else. Amazing quality and workmanship. Highly recommended if y ou are looking for great quality jewellery.

- Linda Canali
I had a rush order at the Holidays, and the team at Diamond Design Studio quickly assessed, added beautiful diamonds and turned it around quickly. The finished product looked great and I was very appreciative.
- Tim Meana
The people are very friendly and always give the best deals. Been customer since few years now. Always get good value for money.
- Vinay Gambheer
We had a great experience -- complete transaction was done by video and the product was exactly as discussed -- which was custom designed, and was ready as promised. Amazing work. Absolute pleasure to work. Excellent service, very knowledgeable, very professional, very helpful. Highly recommended.
- S.P.
It's a long long overdue review. We purchased our engagement rings from Diamond Design Studio, I must say we loved our rings first of all. Secondly, this was our first diamond shopping experience on our own but they helped us and talked us through everything!! It's been over 2 years and the shine is still the same!! So I knew exactly where to take my sister for her engagement ring now!
- Kamal Saggu
I have always had a very positive experience buying jewellery from Diamond Design -- they are extremely professional, reliable and knowledgeable about their works. They are always patient and willing to answer any questions no matter how small. I have bought earrings, rings and even nose rings from them and would always recommend them for their high quality and great customer service!
- Areej Shahab
Best value for your money. Amazing service. I recommend all family and friends to them.

- Mahfooz Zahid
I came here for an engagement ring after going to many other places. Anar was very helpful, and gave me a diamond of great value. In fact, another jeweller saw this the diamond, and said if I was to get this diamond for this price, I would buy it. She's very responsive, professional and interested in getting you the best value.

- Ehab Mustapha
Always a pleasure working with Anar. She helped me create a custom engagement ring for my wife years ago, which she still receives constant compliments. We always receive great service and are greeted with a smile.

- Nitin Bansal