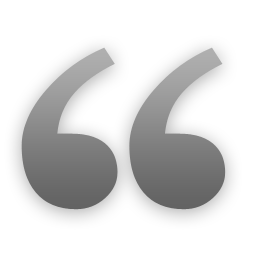 Absolute pleasure to work with Diamond Design Studio. Anju and Anar were very patient and walked me through the whole process to get my fiancee's dream ring prepared. She cannot take her eyes off of it! I look forward to inquiring with them in the future! Thank you.
- Vipi Kurana
A few words from his Fiancee:
Great customer service! Thank you Diamond Design Studio for working with my fiance to create the ring. It was beautiful!
- Praharshne Prathab

My shopping experience for the wedding ring for my daughter in law was more than excellent in terms of professionalism and price and choices. The owner Gulnar and her daughter Anjuman helped us find a perfect piece based on our needs. I would definitely visit again and also highly recommend Diamond Design.

- G,H.
Thank you so much for all your help with the engagement ring and wedding band. Not only were you both so courteous and professional, but your experience in the industry really proved to be an invaluable asset. I did a lot of shopping around before deciding on partnering up with Diamond Design Studio, and I'm so glad I did.

From sourcing the diamond I requested to helping me design the ring from scratch, I did not feel once pressured or rushed. I really appreciate your patience and help, because frankly, I was lost!
I will highly recommend you to anyone in my network that asks; I cannot thank you enough!
- Hussein E.
My husband bought my engagement ring from Diamond Design Studio and it was truly perfect. It was exactly what I wanted, the perfect size and so beautiful. After he had such an amazing experience there, we decided to buy both of our bands from Diamond Design Studio too. They service we received was incredible, both Anar and Anjuman were so helpful (and extremely patient!) in helping us figure out what we wanted and we both love our bands! Would highly recommend if you want a stress-free wedding ring shopping experience that delivers on quality.
- Aliya Sharif
Best value for your money. Amazing service. I recommend all family and friends to them.

- Mahfooz Zahid
I came here for an engagement ring after going to many other places. Anar was very helpful, and gave me a diamond of great value. In fact, another jeweller saw this the diamond, and said if I was to get this diamond for this price, I would buy it. She's very responsive, professional and interested in getting you the best value.

- Ehab Mustapha
Always a pleasure working with Anar. She helped me create a custom engagement ring for my wife years ago, which she still receives constant compliments. We always receive great service and are greeted with a smile.

- Nitin Bansal