Custom Design ... From Conception to Creation...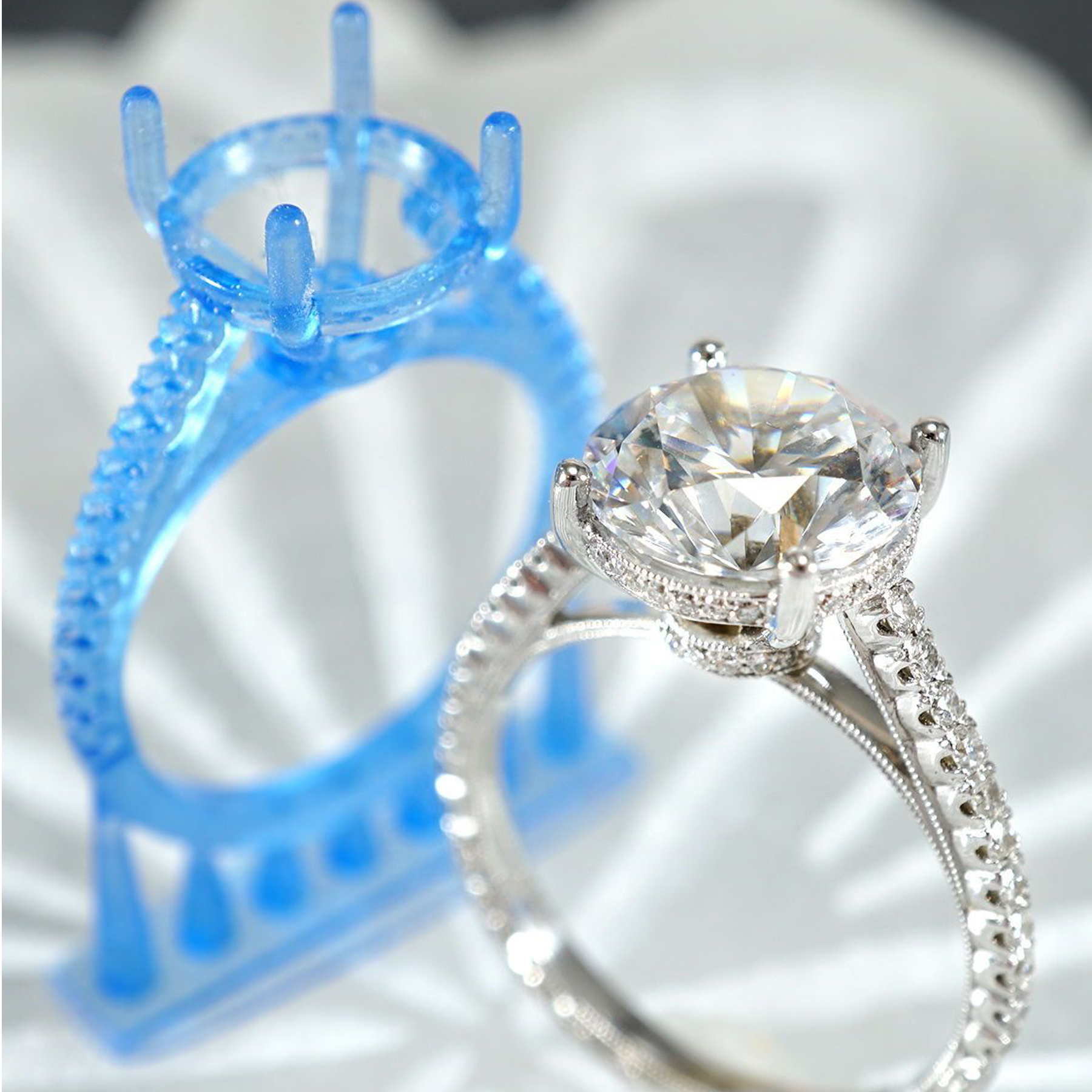 Let Diamond Design Studio turn an idea into reality with our ability to Custom Design anything you have in mind...
At Diamond Design Studio, we take pride in our ability to custom design anything that the customer desires.
With jewellery designers, stone setters, and polishers, there is no jewellery piece we cannot create.
We offer the complete custom design experience from start to finish!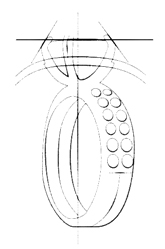 Concept

Think about your ideal piece of jewellery, whether it be a diamond engagement ring, wedding band or diamond necklace. Look on our website through our Diamond Gallery and find different aspects of the piece you like and dislike. Start thinking about the type of metal, size and shape of diamonds or coloured stones, and type of setting you like. Even if you do not know exactly what you want, we have the ability to create the perfect piece of jewellery that will exceed your expectations.

Design
We use the latest in CAD/CAM jewellery design and jewellery manufacturing. The design is made in a 3D working model that can be modified on screen to show every detail of the piece. Using the latest in computer design technology, we can create any piece of jewellery, which can then be emailed to you for your convenience.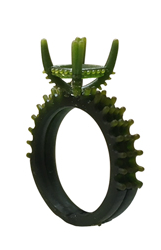 Create
Once you approve the design, we continue to manufacture the wax model. This is life-size model of the piece with exact measurements, all based on the design that you approved! Once the wax is completed, we cast it into the metal (gold, platinum, or palladium) of your choice. The diamonds are all set by hand and inspected thoroughly. The final step is polishing, which brings the piece to its full beauty.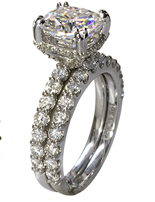 ... And the final product turns out beautiful! Just as you dreamed.
Contact Us for your Custom Design or Redesign inquiries.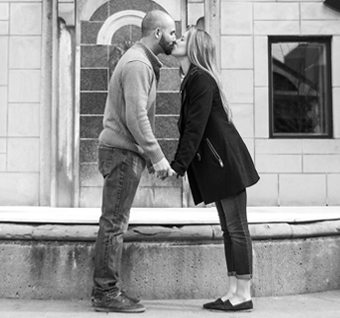 "I purchased my engagement ring from Diamond Design a few months ago. Anju and company were more than a pleasure to deal with, not only are they really nice and really patient, but super knowledgeable. I went into the process of buying an engagement ring somewhat blind to what was involved, but Anju patiently walked me through the entire process in no time at all. She and her staff thoroughly explained cuts, clarity and quality, and walked me through the process of hand picking the exact diamond that I wanted to be placed on a ring that they helped me design myself. My Fiance and I are returning to Diamond Design for our wedding bands.
It can be stressful and nerve racking buying an engagement ring and trusting any company to help you make that decision, as well as trust in the fact that you are not being ripped off or taken advantage of. I highly recommend Diamond Design - they are professional, trustworthy, and pure quality."